At an organizational meeting for Palo Alto's emerging Transportation Management Association, lead consultant Wendy Silvani reported that the VTA would allow the TMA to aggregate it's member-participants.  Historically, the bulk-discount programs have been available to large employers and educational institutions, but employees at smaller retail and service businesses have been locked out of discount transit pass fares.
This is not the first time that VTA has made the program available to a pool of workers. Â At San Jose International Airport, workers, including workers at retail shops, are also eligible for bulk-discount passes as are employees at Sunnyvale's Moffett TMA.
This is important news, because a growing number of cities on the Peninsula corridor, including San Jose, Sunnyvale, Mountain View, Palo Alto, Menlo Park, Redwood City, and San Mateo have recently or are in the process of setting up TMAs to run programs to reduce single-occupant car trips, traffic, and parking demand for congested downtowns and major job centers.
These TMAs will have the ability to provide transportation benefits to a wider swath of the population. Today, large employers in the Bay Area, such as Stanford, Google, and Facebook, run powerful programs to reduce car commuting. At Stanford, less than 50% employees drive to work, even though Stanford doesn't run any long-distance shuttles taking employees home.   Stanford provides Caltrain GoPasses, last-mile shuttles, and other programs to greatly reduce driving. The goal of the TMAs is to make many more travelers eligible for Stanford-like transportation benefits.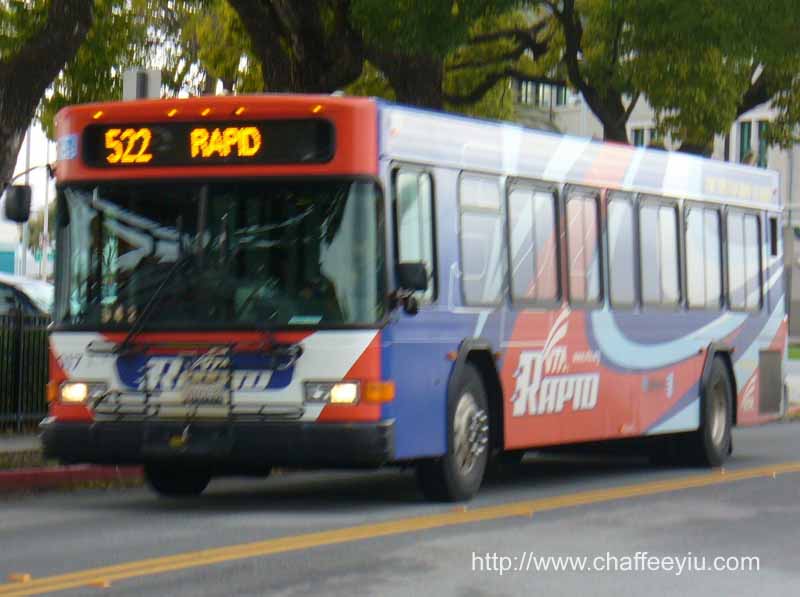 In our area, the bulk pass programs – VTA's EcoPass, SamTrans WayToGo pass, and Caltrain's GoPass play a powerful role at increasing transit ridership. For the transit agency, the goal is to be "farebox-neutral" – because they sell in bulk to the whole population, they ought to bring in the same amount of revenue as if a much smaller number of people had purchased full-price transit passes on their own.
While VTA has already gotten a head start at offering EcoPass to a pool of businesses at the same location, SamTrans and Caltrain have not yet made this offering available.  This would be a logical next step, as the TMAs in San Jose, Mountain View, San Mateo, and other cities get organized.  Making these passes available via TMAs would have equity benefits, since they would be available to lower-income workers at smaller businesses.  And they would help reduce congestion, pollution, greenhouse gas emissions in the areas densest locations.
There are some organizational issues to work out for the Palo Alto TMA EcoPass. The TMA is in the process of getting incorporated as a nonprofit organization, and needs to figure out which entity will purchase the passes during the pilot phase, before the TMA is incorporated. The first year's budget is being funded by the City of Palo Alto – the plan is to define revenue sources that will make the TMA self-sustaining.